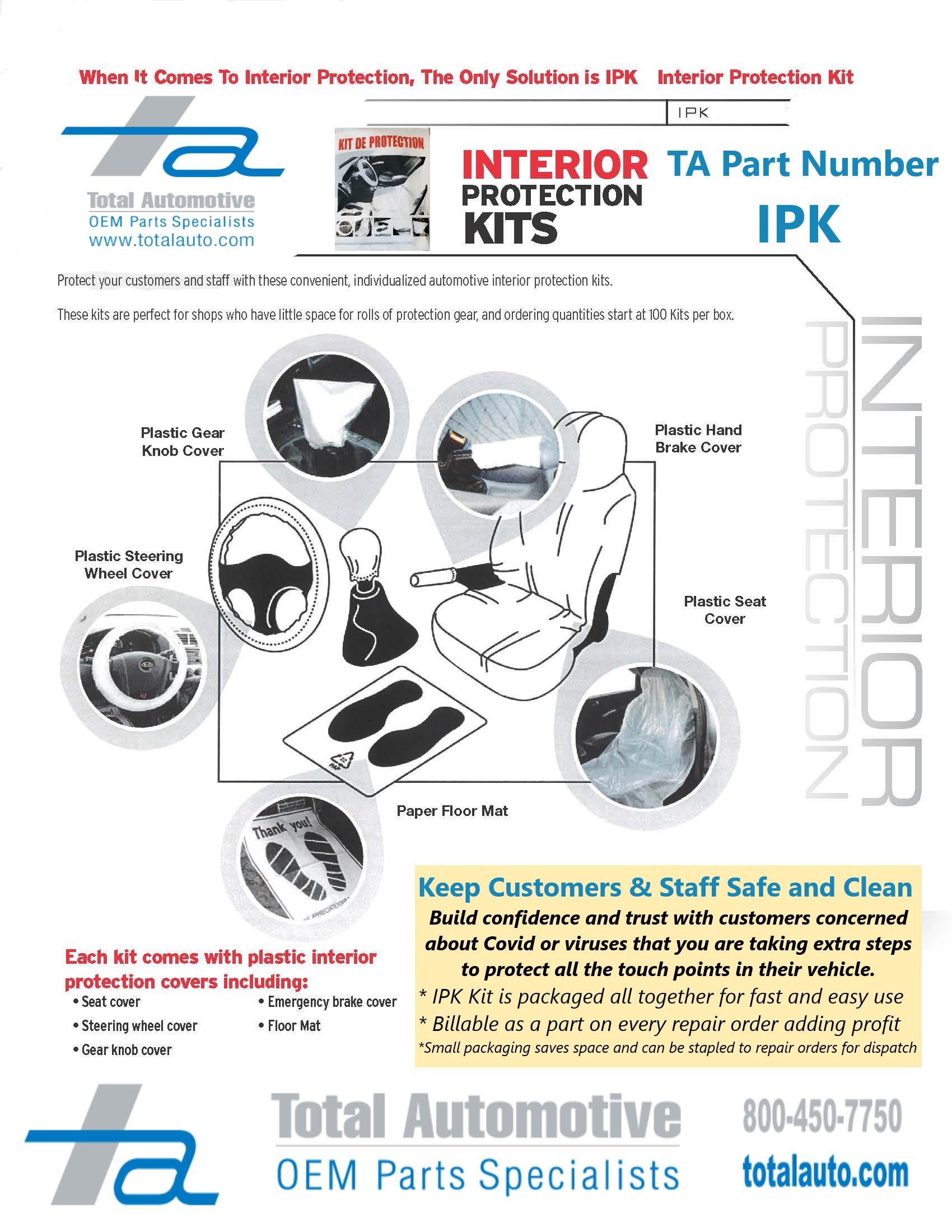 Protect your customers and staff while servicing their vehicles with our new Interior Protection Kit (IPK). These 5 piece kits have everything in one small bag needed to cover all of the interior touch points in a customers vehicle. No more bulky rolls and extra trips to grab everything, these kits can be easily attached to a repair order at the time of dispatch or installed at vehicle check in. Build trust and confidence with your customers by using our IPK `s on every vehicle you service. Sold in cases of (100)
Many shops are billing these out as a separate line item on the repair order for a few added dollars of profit while making the customer feel safe knowing their vehicle touch point surfaces were protected. If you are not already doing this you should start today as more customers become sensitive to germs and virus contaminations. 
Login to see your wholesale pricing.