3rd Generation- Camaro/Firebird Doors Sagging
The 3rd Generation- Chevy Camaros & Pontiac Firebirds have door hinge issues (aka worn out bushings & a sagging door). Total Automotive has the solution for your problem. The GMHK15 Hinge Kit will help you repair the upper & lower hinge on your 82-92 Camaro/Firebird. Plus they have another common issue of a worn out hinge roller pin. Total Automotive also offers the GMRP07 which will repair you hinge roller pin assembly.
Models:
1982-1992 Chevrolet Camaro (i.e. Sport Coupe, Berlinetta, Z28, IROC, IROC-Z, LT, 20th Anniversary, Heritage Pakage, 25th Anniversary, Police Package)
1982-1992 Pontiac Firebird (i.e. Trans Am, Sport Coupe, Special Edition, S/E, GTA, 15th Anniversary, 25th Anniversary Daytona 500 Limited Edition, Recaro Trans Am,V8)
GMHK15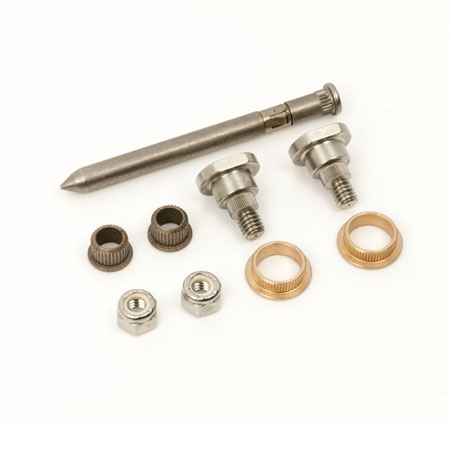 Contact a Total Automotive Representative if you have any questions or need a hinge repair kit for your 82-92 Chevy Camaro or Pontiac Firebird.