2007-2013 GM Truck/SUV Hinge Issue
2007 (new body style)- 2013 GM Truck/SUV has 2 Common Front Door Hinge Issues.
Issue #1: A common issue with the 07-13 Truck/SUV's is the door pins and bushings wearing out (sagging door). Total Automotive offers a GMHK23 Kit which will repair one door. The kit consists of Stainless Steel Pins, Commercial Grade Bronze Bushings, and Lock Nuts.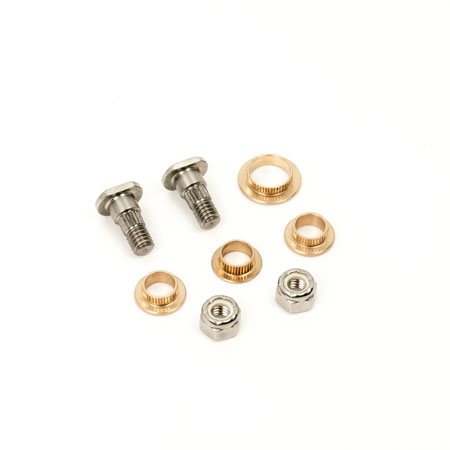 Issue #2: The other common issue with these vehicles are the hinge roller pin wearing out. Total Automotive offers a Hinge Roller Pin Assembly (GMRP03). One kit will repair one roller pin.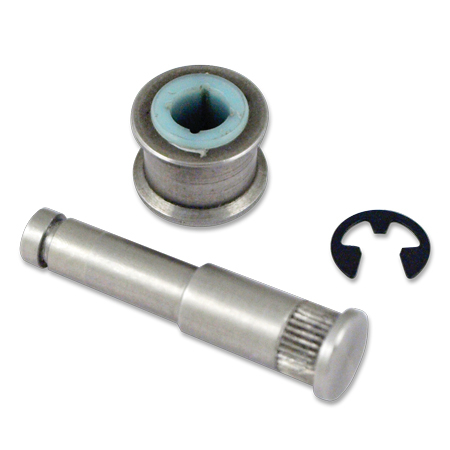 Models:
2007-2013 Chevrolet Silverado
2007-2013 Chevrolet Avalanche
2008-2013 Chevrolet Suburban
2008-2013 Chevrolet Tahoe
2009-2012 Chevrolet Traverse
2007-2012 GMC Acadia
2007-2013 GMC Sierra
2007-2013 GMC Yukon
2007-2013 Cadillac Escalade
2007-2010 Saturn Outlook
(i.e. Chevy, Pick Up, Truck, SUV, Regular Cab, 4 Door, Crew Cab, 2WD, 4WD, LTZ, Hybrid, SLT, SLE, SL, HD, Extended Cab, XL, Dually, Z71, Off Road, Heavy Duty, Seirra Denali, 1500, 1500HD, 2500, 2500HD, 3500, 3500HD, XL Hybrid)
How to determine if you have a New Body Style: If your door hinge has a roller pin and a door spring you have the new body style.
Recommended Tools: Pin Removal Tool (TAI-007), Bushings Press Installer (TAI-BP1), Door Spring Compression Tool (21910)
If you have any questions or need a hinge repair kit contact a Total Automotive Sales Representative